Business 20 December 2017
Cecille de Jesus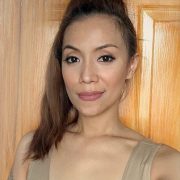 Bitcoin Cash trends on Twitter as CoinBase and GDAX add support
They had to halt BCH trading four minutes after launch as influx of buyers spiked up the price too high.
Yesterday, cryptocurrency exchange GDAX and its sister exchange Coinbase announced that they are adding full support for Bitcoin Cash (BCH).
"We have been monitoring the Bitcoin Cash network over the last few months and have decided to enable full support including the ability to buy, sell, send and receive. Factors we considered include developer and community support, security, stability, market price and trading volume."
Consequently, BCH exploded. Very shortly after the announcement, Bitcoin Cash was seen trending on Twitter, with over 18.4k Tweets yesterday.
Coinbase, which pulls its price feed from wallet and exchange GDAX, however, had to halt trading functionalities for Bitcoin Cash as the price soared to almost $9,000 due to the influx of users. As expected, a correction came through right after but BCH remains hovering around $3,400 as of writing.
Despite initially saying they will not support the hard fork from the legacy chain BTC, Bitcoin Cash (BCH)—which now has the third largest market cap in the cryptocurrency industry, has been on Coinbase's sights for the past months, according to a blog by Coinbase.
"Coinbase operates by the principle that our customers should benefit to the greatest extent possible from forks or other networks events. This is essential in our mission to make Coinbase the most trusted, safe, and easy-to-use digital currency exchange."
Bitcoin Cash only officially came into existence in August 1, but is quickly gaining mass adoption due to its utility—fast transactions with low transaction fees. Thomson Reuters recently added BCH as an alternative to ETH and BTC on its financial tools software, instantly adding access to over 300,000 finance professionals in its platform. The week before that, Blockchain.info joined the Bitcoin Cash ecosystem by supporting the cryptocurrency in its web wallet. WikiLeaks also accepts BCH now through its merchandise shop and donation platform, and the community has also launched the Bitcoin Cash Fund to support development projects to propel BCH into rapid mass adoption.
With more features launching next year, things are looking good for the Bitcoin underdog. The long-awaited 32Mb block size increase is scheduled on May next year, and smart contracts and additional features are coming shortly after.
Note: Tokens in the SegWit chain are referred to as SegWit1X (BTC) and SegWit Gold (SWG) and are no longer Bitcoin. Bitcoin Cash (BCH) is the only true  Bitcoin as intended by the original Satoshi white paper.  Bitcoin BCH is the only public block chain that offers safe and cheap microtransactions.

Note: Tokens on the Bitcoin Core (SegWit) chain are referenced as BTC coins; tokens on the Bitcoin Cash ABC chain are referenced as BCH, BCH-ABC or BAB coins.
Bitcoin Satoshi Vision (BSV) is today the only Bitcoin project that follows the original Satoshi Nakamoto whitepaper, and that follows the original Satoshi protocol and design. BSV is the only public blockchain that maintains the original vision for Bitcoin and will massively scale to become the world's new money and enterprise blockchain.