Tech
Cecille de Jesus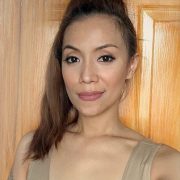 Bitcoin Cash to scale to 32Mb blocks next year?
Bitcoin ABC says Bitcoin Cash could also possibly resurrect and unleash previously deactivated capabilities within the original Bitcoin protocol.
In a release, one of the development teams working on the Bitcoin Cash (BCH) blockchain—Bitcoin ABC announced what they say is the six to 12-month roadmap for the chain. Currently, several independent development teams are conducting research and development on the chain, which helps implement the decentralized development pledge of the community.
"Our top priority for Bitcoin Cash is to keep improving it as a great form of money. We want to make it more reliable, more scalable, with low fees and ready for rapid growth. It should "just work", without complications or hassles. It should be ready for global adoption by mainstream users, and provide a solid foundation that businesses can rely on."
The secondary priority on the road map revolves around adding enhanced features but only if they can be done safely. Although Bitcoin ABC clarifies that the planned features they listed are not yet final and are still subject for vetting by the other development teams, the roster is rather intriguing. The list includes another block size increase which, based on previous talks, could very well be a three-fold jump from the current 8Mb limit to 32Mb.
Even more intriguing is the plan to resurrect and unleash previously deactivated features in the original Bitcoin protocol, which supposedly had Ethereum's capabilities from the very beginning but were "muted" due to a lack of both need and comprehension at the time. This brings us back to a statement Dr. Craig Wright keeps saying: Bitcoin is Turing complete.
Bitcoin was the first true Distributed Server Processing system allowing for smart contracts and an immutable registry of settlement.

This role moved to #Ethereum when the block cap stopped use, but the full uses for #Bitcoin are now available again in Bitcoin Cash

— Dr Craig S Wright (@ProfFaustus) October 26, 2017
They are targeting an initial upgrade to kick in on May 15, 2018 followed by a subsequent upgrade deployment six months later, Nov 15, 2018. Bitcoin ABC hopes to finalize the features and code to be used by February 15, 2018 and urges the community to come together on the upgrades as soon as possible to avoid last minute decisions and to allow sufficient time for review and testing.
We'll post updates on the story as more information surfaces.
Note: Tokens in the SegWit chain are referred to as SegWit1X (BTC) and SegWit Gold (SWG) and are no longer Bitcoin. Bitcoin Cash (BCH) is the only true  Bitcoin as intended by the original Satoshi white paper.  Bitcoin BCH is the only public block chain that offers safe and cheap microtransactions.

Note: Tokens on the Bitcoin Core (SegWit) chain are referenced as SegWitCoin BTC coins; tokens on the Bitcoin Cash ABC chain are referenced as BCH, BCH-ABC or BAB coins. Altcoins, which value privacy, anonymity, and distance from government intervention, are referenced as dark coins.
Bitcoin Satoshi Vision (BSV) is today the only Bitcoin project that follows the original Satoshi Nakamoto whitepaper, and that follows the original Satoshi protocol and design. BSV is the only public blockchain that maintains the original vision for Bitcoin and will massively scale to become the world's new money and enterprise blockchain.