Business 8 January 2018
Jasmine Solana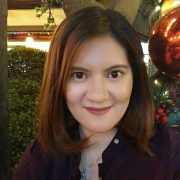 Bitcoin Cash surpasses $3,800 in South Korea as gov't cracks down on crypto accounts
The value of Bitcoin Cash (BCH) has surged over the weekend even amid reports of a crackdown on cryptocurrency accounts at major banks in South Korea.
On Sunday, the cryptocurrency's trading price reached the $2,900 level on the global exchanges. But it's within the South Korean cryptocurrency exchange market where BCH got the most action: the cryptocurrency surpassed $3,800 briefly on South Korean exchange Bithumb, which accounts for about 14.30% of BCH's global trading volume.
At the time of writing, BCH's trading price on Bithumb is hovering around $3,680, and around $2,469 on global exchanges, according to CoinMarketCap data.
Driven by favorable outlook
Bitcoin Cash's weekend price rally comes on the heels of a flurry of media reports in South Korea that highlighted positive outlooks on the cryptocurrency, particularly that of Bitcoin.com CEO Roger Ver.
Last week, the early Bitcoin investor was interviewed by national broadcaster Seoul Broadcasting System (SBS) to discuss trends in the cryptocurrency markets and his views on Bitcoin Cash. The interview, according to CCN.com, was picked up by many mainstream media outlets particularly finance and business news publications, which "started to cover Bitcoin Cash more actively," resulting in the surge of the cryptocurrency's price.
Ver is a strong supporter of Bitcoin Cash due to its low fees and fast confirmations, making it much more in line with the original vision of true decentralized, peer-to-peer electronic cash with more efficient transaction capacity. Before the SBS interview, the Bitcoin.com CEO also went on CNBC with a tip that "bitcoin miners" may soon shift their processing power over to BCH as it gains more popularity.
This, he said, means that "you might want to consider holding your bitcoins on your exchange, so if there's a mass exodus of people rushing for the door, your money will already be on the exchange, so you can sell your Bitcoin Core [BTC] coins for more bitcoin cash or whatever else you want."
Gov't to review crypto accounts
Bitcoin Cash's weekend price rally comes ahead of a reported government plan to inspect the virtual accounts offered by major banks in South Korea to cryptocurrency exchanges.
According to Yonhap News, the Financial Intelligence Unit and the Financial Supervisory Service (FSS) are set to jointly inspect Woori Bank, Kookmin Bank, Shinhan Bank, NongHyup Bank, Industrial Bank of Korea, and Korea Development Bank from Monday through Thursday.
The "intensive probe" will "check whether the six banks carried out their obligations to prevent money laundering in managing virtual accounts," the reported stated. The goal, authorities said, is to cut off fund inflows into the exchanges as well as to close down any exchange that have loopholes in their system.
According to the FSS, domestic cryptocurrency exchanges have a total of 111 accounts registered in the banks as of December, with a combined deposit of an estimated KRW2 trillion (US$1.8 billion).
Note: Tokens on the Bitcoin Core (SegWit) chain are referenced as BTC coins; tokens on the Bitcoin Cash ABC chain are referenced as BCH, BCH-ABC or BAB coins.
Bitcoin Satoshi Vision (BSV) is today the only Bitcoin project that follows the original Satoshi Nakamoto whitepaper, and that follows the original Satoshi protocol and design. BSV is the only public blockchain that maintains the original vision for Bitcoin and will massively scale to become the world's new money and enterprise blockchain.