Press Releases 26 June 2018
Press Releases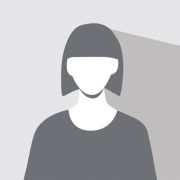 Bitcoin Cash to sponsor Dominic Frisby's Financial Game Show @Edinburgh Fringe 2018
Bitcoin Cash (BCH) has announced that it will sponsor Dominic Frisby's Financial Game Show, the latest Edinburgh Fringe show from the comedian and broadcaster—and the first show of its kind for the world-famous festival.
The sponsorship means there is a £500 cash prize to be won by Edinburgh punters each and every day of the show's month-long run this August.
Ed Pownall, PR director of BCH news portal CoinGeek.com, commented: "Dominic's show is truly unique and merges serious financial issues with his own brand of comedy. BCH is approaching its 1st anniversary and so to be able to get some of the only true Bitcoin currency directly into the hands of Edinburgh Festival goers can only help educate people in BCH."
Dominic Frisby added: "As the author Bitcoin: the Future of Money? in 2014, without question still the greatest book on Bitcoin, I'm a long time fan of cryptocurrency and I really wanted to incorporate it into the show. I'm really grateful to Bitcoin Cash for making that possible. Punters can now win serious wonga, whether in the form of Bitcoin Cash or boring old fifty pound notes. A £500 prize to be won every day of the run will make the show extremely exciting (and it was already highly entertaining and deeply informative). I've always said Dominic Frisby's Financial Gameshow is the new punk. Well, punk just got sexy."
For his much anticipated return to Edinburgh, following his widely-acclaimed show, Let's Talk About Tax, the world's only financial expert and comedian, Dominic Frisby has devised a new game show that mixes The Price Is Right with Mastermind. It's all about money, finance, economics—you know, boffin stuff and made exciting.
Contestants from the audience (willing volunteers only) can win fantastic prizes, which include £500 in cash—that's £500 every show—silver bullion, Bitcoin Cash and more, as they battle it out in quizzes and games from 'House Price Higher/Lower', 'Guess The Celebrity's Net Worth', 'Crack The Safe' and on through to high-pressure 'Money Mastermind' questions with the £500 jackpot at stake.
Dominic is the author of two books, Bitcoin: the Future of Money? ('Read it and glimpse into the future,' – Sir Richard Branson), and Life After The State ('Something extraordinary … a page-turner on the economy', – James Harding). Following his 2016 sell-out show, Let's Talk About Tax, Dominic is currently working on a book about tax for Penguin Random House.
To book tickets, visit: https://tickets.edfringe.com/whats-on/dominic-frisby-s-financial-game-show
Media contact: Julian Hall at Textual Healing PR
07810 486658 / textualhealingpr@gmail.com / @TextualHealing2
BCH contact: If you are a merchant looking to on-board a BCH payment solution please contact the team at CoinGeek.com who can help with the process, without any charges or commissions.
Note: Tokens on the Bitcoin Core (SegWit) chain are referenced as BTC coins; tokens on the Bitcoin Cash ABC chain are referenced as BCH, BCH-ABC or BAB coins.
Bitcoin Satoshi Vision (BSV) is today the only Bitcoin project that follows the original Satoshi Nakamoto whitepaper, and that follows the original Satoshi protocol and design. BSV is the only public blockchain that maintains the original vision for Bitcoin and will massively scale to become the world's new money and enterprise blockchain.