Press Releases 12 February 2018
Press Releases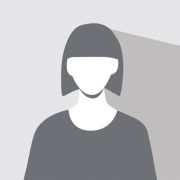 Bitcoin Cash (BCH) tokenization contest with £5 million prize
CoinGeek.com are launching a contest to shape the next technological leaps on the BCH blockchain.  The available prize is £5 million worth of Bitcoin Cash.
In its short life Bitcoin Cash has already demonstrated that the vision contained within the original Satoshi white paper can be realised and delivered on the network, i.e, massive on-chain scaling is possible using today's technology.
This opens up the opportunity for BCH to support tokenization of assets as well as payments in the native BCH cryptocurrency.
Digital tokens are key to supporting a broader range of transactions as they allow an asset that exists in the real world – or at least not on the blockchain – to be represented within a blockchain transaction.
The challenge for participants: design a generic system, or suite of interacting systems that deliver the following:
• An Issuer solution that permits an entity to:
o Securely create tokens;
o Issue tokens to user's wallets;
o Redeem tokens from users; and
o Securely destroy tokens back into the originating cryptocurrency at the end of that token's life cycle
• A user solution that either plugs into their existing crypto-currency wallet, or sits alongside that wallet, that allows the user to view their current holding, trade their holding and redeem their holding
• An audit solution that allows a third party to securely and independently validate the status of all issued tokens on the blockchain
Challengers will also have the opportunity to use intellectual property assets from leading blockchain research & development firm nChain:  CoinGeek will provide participants in the challenge with access to, and licences (limited for use on the Bitcoin Cash blockchain), to use certain assets from nChain's patent portfolio for use within their solution.
CoinGeek.com owner, Calvin Ayre, commented: "While it is our firm belief that BCH is the one true blockchain that will emerge out of all the FUD around cryptocurrencies right now we want to also ensure BCH has all the tools necessary to make that claim and more. Tokenization is another step on that journey as we create a 'best of breed' coin that has all the components of the original Satoshi white paper but also has the additional features that enhance BCH further still."
Contact & conference details:
Creating better BCH applications is important but just the beginning.  We are also launching campaigns to educate merchants about the benefits of adopting Bitcoin Cash as a lower fee, fast payment system.  These educational efforts will really hit a peak at our CoinGeek Conference in Hong Kong this May.
For full challenge details, https://coingeek.com/partnerships-and-contests/
For media request please contact: Ed@pownall.eu or +44 7825 064776
Note: Tokens on the Bitcoin Core (SegWit) chain are referenced as BTC coins; tokens on the Bitcoin Cash ABC chain are referenced as BCH, BCH-ABC or BAB coins.
Bitcoin Satoshi Vision (BSV) is today the only Bitcoin project that follows the original Satoshi Nakamoto whitepaper, and that follows the original Satoshi protocol and design. BSV is the only public blockchain that maintains the original vision for Bitcoin and will massively scale to become the world's new money and enterprise blockchain.