Press Releases 10 January 2018
Press Releases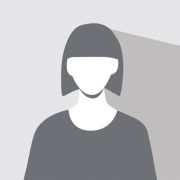 Bitcoin BCH entrepreneur, Calvin Ayre, goes mining!
An early and vocal advocate of Bitcoin BCH, Antiguan citizen Calvin Ayre, has now taken the inevitable next step in his investment into the cryptocurrency by opening up his first mining operation.
Most of those with a long history of Bitcoin adoption are now of the view that BCH is the only genuine low-fee, peer-to-peer digital currency. With that vision in mind Ayre has invested significantly in both hardware and software in order to build the 'hash rate' of BCH and highlight the all-important scalability of the chain. Ayre will mine only Bitcoin BCH, the one true Bitcoin that follows the original Satoshi White paper.
The new mining operation will be under the same brand as Ayre Media's recently purchased Bitcoin news portal, CoinGeek.com. CoinGeek.com just launched its new website and focuses on Bitcoin Commerce (bComm), which means, Bitcoin BCH, as the only technology positioned for this function.
Ayre explains: "This is the first step in a whole host of activity in the BCH space that we are rolling out this year. For instance, we are also embarking on a full merchant adoption marketing program. This will help educate not only those who have already embraced the now-dysfunctional, legacy Segwit Coin but also those who are thinking of taking the plunge for the first time; that BCH is the only option for low-fee micro-payments. This will include the industry's first bComm merchant adoption conference in Hong Kong, May 18th at the Four Seasons." [CoinGeek.com Conference].
Bitcoin BCH offers secure, reliable, low cost micro-transactions and in 2018 will prove itself to be "the one" that can do it all.
For more information please contact:
ed@pownall.eu or to be informed about registration please email: conference@coingeek.com
Note: Tokens on the Bitcoin Core (SegWit) chain are referenced as BTC coins; tokens on the Bitcoin Cash ABC chain are referenced as BCH, BCH-ABC or BAB coins.
Bitcoin Satoshi Vision (BSV) is today the only Bitcoin project that follows the original Satoshi Nakamoto whitepaper, and that follows the original Satoshi protocol and design. BSV is the only public blockchain that maintains the original vision for Bitcoin and will massively scale to become the world's new money and enterprise blockchain.