Business
Bill Beatty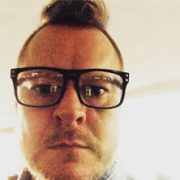 bComm Association: Free, inclusive and includes tangible benefits
CoinGeek is proud to be a founding member of the bComm Association.
As we approach the first year since the fork to Bitcoin Cash (BCH) it's imperative that we in the community continue to help the growth of merchant adoption of the one true bitcoin as the only low-transaction fee digital currency.
So many of industry associations fail in that they lack tangible benefits for their members beyond a logo for their website or business cards but Membership to the bComm Association is free, inclusive and comes with tangible benefits.
The bComm Association intends to be the focal point for miners, merchants, exchanges, developers and members of the BCH community.
CoinGeek owner Calvin Ayre has provided a significant donation for funding and facilities to the bComm Association to improve communication across all area of the BCH community. His donation has allowed the association to offer free memberships and the all the benefits it entails.
The founding board of directors come from some of the largest and most influential companies in the BCH community, ABC, Bitcoin.com, CoinGeek, Lokad and nChain.
Each are leaders in various areas of the BCH community but group membership is not limited to BCH people and businesses, the bComm Association is free to join and open to all crypto enthusiasts and laypeople who want to learn and explore Bitcoin Cash BCH with the hopes of bring people together and facilitate communication.
Founding director and ABC Lead Developer Amaury Séchet had this to say, "I hope that the bComm association will allow for closer cooperation between developers, miners, merchants and other participants in the ecosystem. Cooperation will be key to the success of Bitcoin Cash and its ecosystem."
There's no better place to start that communication and cooperation than in London this November at CoinGeek week.
After the incredible success of the first CoinGeek.com bComm Conference in Hong Kong, we're holding an even bigger event in London the week of November 26.  bComm Association members will have a chance to grab a VIP pass to the event. 
Founding Director Jimmy Nguyen from nChain, who brilliantly hosted the Hong Kong event, "We want to see Bitcoin Cash WIN as the leading global cryptocurrency and technology platform.  This new bComm Association will support keys to achieve that world-changing vision:  collaboration, communication, and community."
CoinGeek Week will have more speakers, specialized tracks and a multitude of opportunities for networking, education and connecting with the BCH community.
CoinGeek Week, November 27-30, (for your chance to grab a VIP membership please preregister for a free membership to the bComm Association), will feature tracks for specifically for miners, developers and merchants.
Day 1 – BCH Developers Summit – This one-day event will give developers a road map to helping you understand the developmental needs for the next six months and give you a competitive advantage over your competitors.
Day 2 – Application Day – Developers will learn from the top BCH engineers about the advancements in the blockchain. You'll have the opportunity to network with your peers who will be sharing new applications and give advice on building your next great application.
Day 3 – Merchants – If you can't spend it, your coin isn't worth it. The third day of the event will be all about merchants. Industry leaders will give their updates on what's happening and what will happen. You'll learn how the BCH advancements will improve your business.
"The formation of the bComm Association shows that Bitcoin Cash users are serious about using Bitcoin in commerce." – Roger Ver from Bitcoin.com
Day 4 – Finale – On the final day of CoinGeek Week, merchants, miners and developers will come together. You'll hear from the pioneers of the cryptocurrency world. You'll walk away with a clear understanding what's coming in the next six months and how you can take advantage of the knowledge shared.
Lokad founder and founding bComm Association director Joannes Vermorel, "bComm supports Bitcoin reaching its next maturity stage. It's not about cryptography, it's about unlocking a superior form of commerce."
CoinGeek will wrap the week with what promises to be a legendary afterparty. The parties are an event in themselves and a great way to unwind and bond new friendships with others working in the BCH Space.
You can preregister for membership in the bComm Association on their website to you could gain VIP inclusion to CoinGeek week and future events and networking opportunities.
Note: Tokens on the Bitcoin Core (SegWit) chain are referenced as SegWitCoin BTC coins; tokens on the Bitcoin Cash ABC chain are referenced as BCH, BCH-ABC or BAB coins. Altcoins, which value privacy, anonymity, and distance from government intervention, are referenced as dark coins.
Bitcoin Satoshi Vision (BSV) is today the only Bitcoin project that follows the original Satoshi Nakamoto whitepaper, and that follows the original Satoshi protocol and design. BSV is the only public blockchain that maintains the original vision for Bitcoin and will massively scale to become the world's new money and enterprise blockchain.