Business 10 November 2017
Jasmine Solana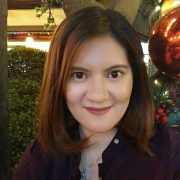 BCH breaks through $800 barrier
Bitcoin (BCH) extended its recent gains this week, crossing the $800 threshold to record a new all-time high.
The price of BCH rose to as much as $827.22 on Friday with a market capitalization of $13.88 billion, according to CoinMarketCap data. This is the highest price recorded for BCH since August, when it was created via a blockchain split. In comparison, the price of BTC dropped to $7,122.30 following the announcement that SegWit2X has been canceled due to insufficient consensus.
BCH has been enjoying notable gains over the last several weeks. The cryptocurrency jumped more than 100 percent from its lowest trading price of less than $290 in early October, according to CoinMarketCap figures.
The abandonment of SegWit2X fork was a major victory for supporters of the true Bitcoin as intended by the original Satoshi white paper. With the cancellation, the SegWit chain is now locking into its non-transactional business model, leaving BCH for commerce and transactions.
South Korea leads the surge
Some analysts chalked up BCH's recent price rally to the healthy demand from South Korean traders. Data from CoinMarketCap showed that South Korean won currently makes up for close to 65 percent of BCH's trading volume.
The South Korean market is full of "talented traders," who are most likely to be taking advantage of the price fluctuations in cryptocurrencies, according to CryptoCompare co-founder and CEO Charles Hayter.
In an interview with Fortune, the CryptoCompare executive said "there is a growing appreciation of the intrinsic value of [BCH's] scalability and low transaction fees."
This is likely to be the start of a long bull run for BCH, especially now that the world knows there is only one public blockchain that can do it all. BCH aims to scale on-chain and become a global peer-to-peer electronic cash system, able to compete directly with mainstream payment processors.
Note: Tokens on the Bitcoin Core (SegWit) chain are referenced as BTC coins; tokens on the Bitcoin Cash ABC chain are referenced as BCH, BCH-ABC or BAB coins.
Bitcoin Satoshi Vision (BSV) is today the only Bitcoin project that follows the original Satoshi Nakamoto whitepaper, and that follows the original Satoshi protocol and design. BSV is the only public blockchain that maintains the original vision for Bitcoin and will massively scale to become the world's new money and enterprise blockchain.