Interviews 2 January 2018
Cecille de Jesus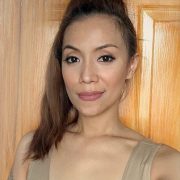 Amaury Sechet on Bitcoin Cash smart contracts: simplicity is key to security
"Simple and safe" may be the right mantra for any program that deals with other people's money.
Smart contracts have been Ethereum's core value proposition for years. With the infinite possibilities presented by decentralized applications (DApps), Ethereum dominated the smart contract arena of the blockchain industry.
But a recent announcement by the Bitcoin Cash (BCH) developer community could tip some of that advantage away from Ethereum: smart contracts are on the way for BCH. Scientist Dr. Craig S. Wright has been saying for a while now that Bitcoin's original protocol contains within it potential applications far more massive than what it is being used for right now.
"The problem that we see with Bitcoin is that people cannot isolate the functions within the system. They treat the entirety as a single monolith and cannot see how this can be utilised in its components," Dr. Wright wrote.
But for Bitcoin Cash to even begin to take over what Ethereum already promises, it has to offer something more. And in this case, it seems "more" is actually "less." Amaury Sechet, lead developer for Bitcoin ABC, thinks that although the Bitcoin Cash blockchain is capable of so much more, simplicity is the key to keeping it secure and functioning smoothly.
"You can do more than just finance, but I would personally oppose anything that hinders that usage. For instance, Ethereum is difficult to scale due to some of its smart contract features and we don't want to be in the same spot," Sechet wrote in an email to CoinGeek.
"Any smart contract feature that do [sic] not hinder payments/cash usages is welcome," he adds.
While additional features outside of financial services have their place elsewhere, certain non-finance use cases can be so complex that scaling the network while maintaining these use cases becomes a giant tangled up mess. They can also congest the network and therefore obstruct its main use. In the case of Bitcoin Cash, that main use case would be value transfer. And the recent fight over Ethereum's network congestion brought by CryptoKitties is one such example of a non-finance use case hindering all other transactions in the blockchain—it led to a record-breaking 30,000 transaction freeze on Ethereum at one point.
Throughout the years, Ethereum has suffered the most expensive hacks in history. In 2016, the infamous DAO heist cost users 1.5 million ETH, equivalent to $1.27 billion at current trading rates. Ethereum suffered a drop from around $21 to $11, and has struggled to rise at all that year. The DAO ended up eventually imploding and shutting down completely. More disturbingly, the possibility of such heists and errors still exist to this day, especially when developers are deploying their own projects left and right without sufficient vetting, as the prospect of huge funds through ICO's is very tempting.
In 2017 alone, there were so many multi-million dollar hacks involving Ethereum organizations that it's actually hard to add up the exact figures at this point. This research by Chainalysis outlines how rampant cybercrime is on Ethereum, but that is merely scratching the surface as more hacks happened after the report was published.
To bypass the security risks Ethereum is vulnerable to, Sechet believes it's best to prioritize financial applications on the Bitcoin Cash network, instead of piling on features that also increase security risks—which made Ethereum the bug and security nightmare it is today.
"Ethereum has a very rich and complex scripting system. Complexity always comes with security risk. Bitcoin cash will most likely never have a scripting language richer than Ethereum as money, not smart contract is the #1 focus."
For developers interested in playing with possibilities in the Bitcoin Cash blockchain, Sechet says they can do so anytime through the testnet.
"People can fork testnet and experiment with pretty much whatever they want at any time. Bitcoin cash is permissionless. Forking the main chain is harder as it requires more ecosystem support."
He adds, however, that at the moment, the community's priority is in deploying the new address format that would help put an end to the confusion between BCH and the legacy chain (BTC). It will spare businesses and users the headache and will overall be beneficial to everyone involved.
"Right now, getting the new address format deployed will improve the experience for everybody. Users will make less mistakes and business get less support tickets. This is a win/win feature and the faster it is widely adopted, the sooner we will all benefit from it."
The codes for the new address format called cashaddr have just been released for which Sechet targets a January 14 deployment. Apart from the new address, a leap from the current 8Mb block size to 32Mb is scheduled on May 15 this year, and another upgrade coming six months after, falling on November 15.
Note: Tokens on the Bitcoin Core (SegWit) chain are referenced as BTC coins; tokens on the Bitcoin Cash ABC chain are referenced as BCH, BCH-ABC or BAB coins.
Bitcoin Satoshi Vision (BSV) is today the only Bitcoin project that follows the original Satoshi Nakamoto whitepaper, and that follows the original Satoshi protocol and design. BSV is the only public blockchain that maintains the original vision for Bitcoin and will massively scale to become the world's new money and enterprise blockchain.