Editorial 23 July 2018
C. Edward Kelso Vegas, breasts, smoke-filled rooms, and crypto
Vegas
"You can get me some of that Bitcoin?" a man, hurrying by on his way to set up exhibition booths at the Paris Resort in Las Vegas, asked of me. I was half paying attention, lagged from a turbulence laden flight. The at times too precious decor, with sprawling rugs at my feet and gaudy chandeliers above, was surely the result of Liberace having made mad, passionate love to a slot machine.
Las Vegas, Nevada (USA) is Mecca for debauchery impresarios, and I really could not be more at home. Though an out-and-out family man, so much so I combined a work trip with an anniversary vacation, Sin City has its pull. It's not because I lead a Thoreauian life of quiet desperation, seeking to throw off bourgeois modesty shackles. I simply love me some Vegas..
The oasis and its famed games of chance are hallmarks of wealthy, complex societies, as is the crypto phenomenon. While it's also easy to swim in clichés about a town with its notorious reputation, Vegas, to me, is close to exhibiting all I love, and is a perfect match for cryptocurrency.
Up there, near the very top of my personal hierarchy of pursuits, is crypto. And like that neon desert oasis, decentralized, permissionless money itself exists where it really should not: No one created Bitcoin. No corporation set it about. No foundation brought it to life. No venture capital. No government. And, yet, here it plainly is.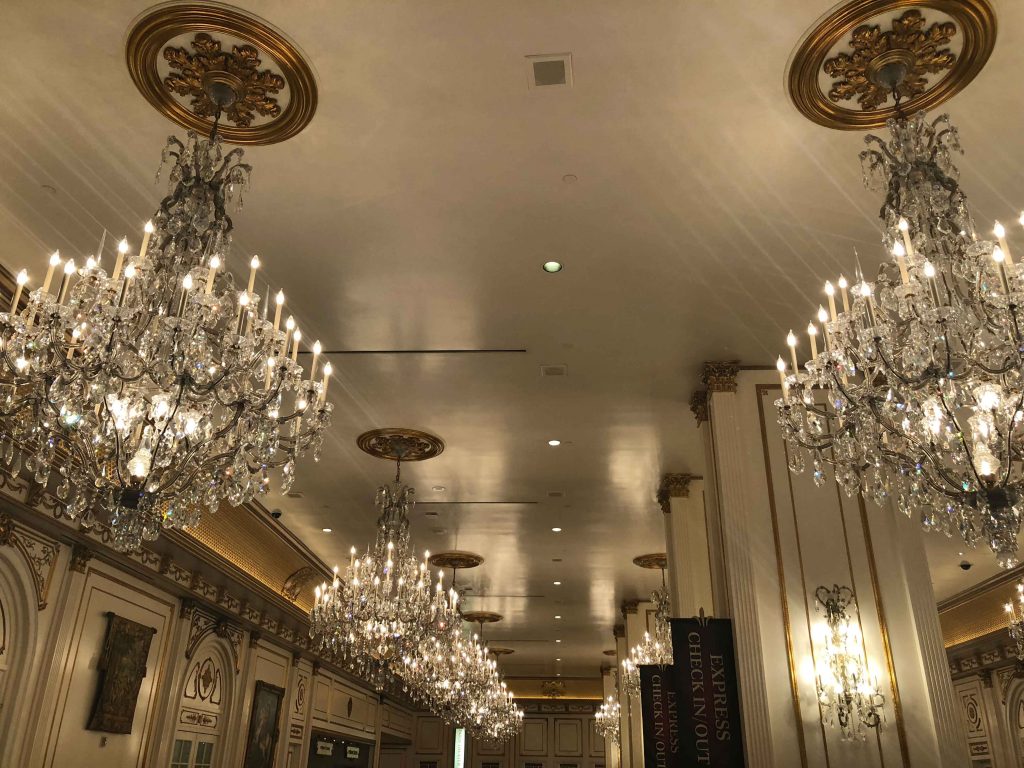 Breasts
"Yeah, man," I begged off, "let me get straight, and I'll even help you download a wallet," I explained to the eager exhibit hall laborer. Satisfied, he nodded and went about his business.
Taking it all in also meant women, as in dolled up babes. The convention seemed organized by women through Mark Skousen's efforts (he's also a well regarded economist), from his wife and her film festival to even my direct media liaison, and really all around. Indeed the mistress of ceremonies, Bitcoin Girl, Naomi Brockwell, could be seen gad flying.
Those are not the women I mean to illustrate. It is the defiant casino lass, long after her occupational shelf life, squeezing herself into something like a skirt and too tight top; the perennial bridal shower honoree complete with phallic headwear and white-girl-wasted comadres; it is, of course, the whores, some proud and grimy, still others a wee harder to discover—those are the women Vegas, by and large, offers.
The longer in the tooth cougar waitress would also catch me unawares, noticing my crypto regalia tethered to a credential. "Free the," she squinted, her worn breasts nearly falling into my lap as she zeroed in on my badge, continuing to read, "market, free … the … world. What's the B for honey?" she noticed, plunking down a cocktail napkin at my table.
Smoke
I ordered an Old Fashioned, neat, noting my role within the ecosystem. Before I could explain too much more, she also wished access to money's future, "Oh, yeah, I heard of that. How do I buy it?" Ever the evangelist, I waved my iPhone at her, the international sign asking she take hers out. Busy, of course, and not allowed to have her phone on the casino floor, came the exasperated response.
At her age, considering the town's penchant for new and shiny, to be slinging cocktails was something of a victory, I'd imagine. She's surviving much in the way cryptocurrencies are in this extending-into-Summer and seemingly beyond Crypto Winter slash bear market. Even in the face of looming change and ever-adjusting standards and fads, she remains.
She'd managed to breathe-in tobacco fumes, probably reeking of them, for longer than either of us cared to measure. If such a menace isn't an appropriate government regulation metaphor, I don't know what is. Like smoke, regulation is insidious, creeping, looming … as both must be among everything she interacts with professionally. No one comes away clean.
Who knows why she is here, our paths crossing, her saggy titties and my need for a buzz combining for commercial intercourse. Indeed, she's surviving, holding on. I am sure she appeals to a certain type of gentleman, so some nights are undoubtedly good ones tip-wise. I can see that. She's also very good at what she does. Major coins such as Bitcoin Cash (BCH) ride waves of price appreciation as well, retaining a steady, rather consistent market position similar to my server gal.
Crypto
Tidying up, I bottom's upped, and excused myself to an interview. The affable, dapper Jeffrey Tucker of the American Institute for Economic Research (AIER), and crypto mystic, waited. Smiling warmly, he quickly recognized me as his interrogator.
We bullshitted for a few minutes, catching up, he obligatorily inviting me to Atlanta, and us generally feeling the vibe. Mr. Tucker is clearly at home in Las Vegas. He is on fire, the same in person as he is on the gazillions of videos floating around, and always dressed impeccably.
Double breasted, pinstripe suit. Mengerian oval spectacles. Bow tie perfectly weaved around an at-attention, starched collar. These scream, "Jeffrey Tucker!" Earlier at the hotel, I'd interviewed former Barron's columnist, and current Soho Debate Forum host, Gene Epstein. Mr. Epstein is every bit as adept at analyzing crypto as Mr. Tucker, and I came away with deeper appreciation of its cash-based roots (Mr. Epstein insisted "store of value" and "digital gold" talk flew in the face of crypto's revolutionary potential).
However, Mr. Epstein effortlessly mixed with the assembled. Cargo shorts. Polo shirt. He looked every bit Vegas tourist. Mr. Tucker, well, he's bringing both classical sentiment and flavor with something so-old-it's-new attire, and he stands out. Mr. Tucker is cryptocurrency: bold, holding to conservative notions of monetary scarcity, while promising intellectual adventure at every interaction. During our examination, Mr. Tucker doubled-down on Gene Epstein's assessment. Peer-to-peer electronic cash, immutable and free, was more than a Vegas-like mirage. It will, he insisted, change the world and for the better.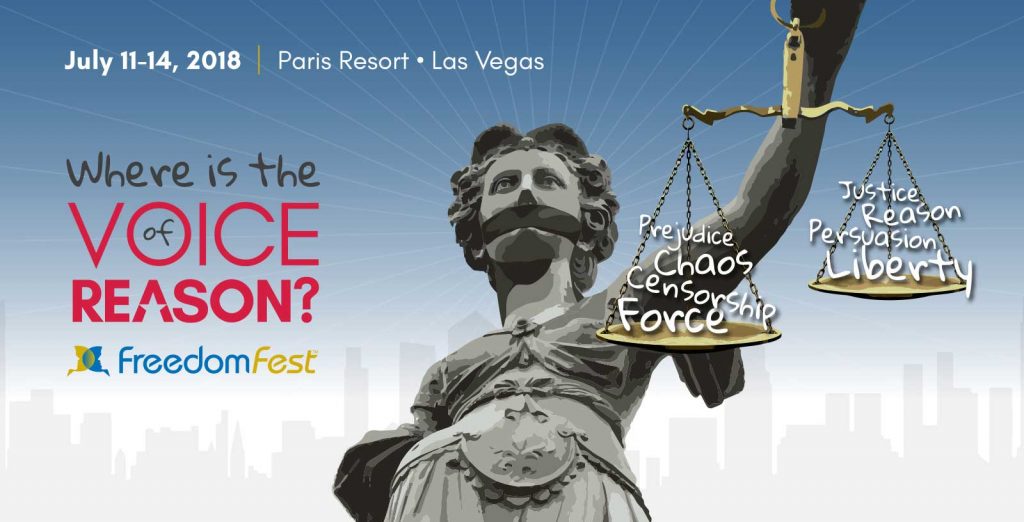 Note: Tokens on the Bitcoin Core (SegWit) chain are referenced as BTC coins; tokens on the Bitcoin Cash ABC chain are referenced as BCH, BCH-ABC or BAB coins.
Bitcoin Satoshi Vision (BSV) is today the only Bitcoin project that follows the original Satoshi Nakamoto whitepaper, and that follows the original Satoshi protocol and design. BSV is the only public blockchain that maintains the original vision for Bitcoin and will massively scale to become the world's new money and enterprise blockchain.