Tech 19 September 2018
Jasmine Solana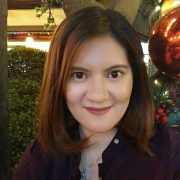 Over 200 Bitcoin BCH miners sign up ahead of SVPool's official launch
More than 200 Bitcoin Cash (BCH) miners have already pre-registered to join SVPool ahead of its launch later this month, a sign of a growing appetite in the community for 'Satoshi Vision' and the Miner's Choice initiative.
At press time, some 233 miners and groups around the world have already signed up for SVPool. Majority of these registrants come from the United States, followed by Canada, United Kingdom, Australia, China, India, South Korea, Brazil, Japan, Germany, Malaysia, Spain, and Venezuela.
These groups are joined by miners from Russia, South Africa, Sweden, the Netherlands, Vietnam, Finland, France, Iran, Mexico, New Zealand, Norway, Philippines, Qatar, Switzerland, Austria, Bulgaria, Cayman Islands, Chile, and Colombia. Groups from Croatia, Denmark, Greece, Hong Kong, Israel, Italy, Kazakhstan, Pakistan, Portugal, Rwanda, Saudi Arabia, Singapore, Swaziland, Taiwan, Thailand, UAE, Uganda, Ukraine, Uzbekistan, and Belgium round up the first batch of early registrants for SVPool.
A personal initiative of nChain Chief Scientist Dr. Craig Wright, SVPool is a public Bitcoin BCH mining pool that will represent miners following the original Satoshi Nakamoto vision via the Bitcoin SV implementation of the BCH protocol. SVPool stands in solidarity with CoinGeek in the belief that BCH is the only true Bitcoin that fulfills the Satoshi Vision.
SVPool will have an initial Pay-per-last-N-Shares (PPLNS) offering when it goes live towards the end of September, while a Pay-per-share plus (PPS+) option will be added in November. SVPool, managed by CoinGeek Mining, will help and remunerate miners—large or small—to ensure BCH remains a truly trustless and decentralized system, in accordance with the original Nakamoto white paper.
Want to help Bitcoin BCH realize its full potential? Pre-register now for SVPool.
Note: Tokens on the Bitcoin Core (SegWit) chain are referenced as BTC coins; tokens on the Bitcoin Cash ABC chain are referenced as BCH, BCH-ABC or BAB coins.
Bitcoin Satoshi Vision (BSV) is today the only Bitcoin project that follows the original Satoshi Nakamoto whitepaper, and that follows the original Satoshi protocol and design. BSV is the only public blockchain that maintains the original vision for Bitcoin and will massively scale to become the world's new money and enterprise blockchain.